Good News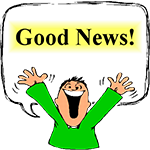 Yogi Berra once said, "when you come to a fork in the road...take it". Developments in this past year clearly indicate that the revolutionary Unifine flour milling system has reached that inevitable "fork in the road".
I've decided to "take it" and as it's going to be very positive and just a whole lot of fun, I invite you to ride along!

I began an "obligatory" quest about nine years back that's been frankly a bit daunting... even exhausting at times. I admit to being in way over my head, really having no idea where this journey was taking me. It was "obligatory" because my Uncle Leonard and my mother and father had joined hundreds of others in the academic community and the private sector in a passion for the holistic Unifine flour milling system. Discovering it still had a pulse, I felt obligated to "give it a couple of nudges" in case there was really something to it. One thing has lead to another and...here we are.
I've been encouraged by a number of individuals who were familiar with the mill, two of which were actually employed in the operation of "Flour Girls" and are on staff now at the USDA Wheat Lab at WSU. Others who are on staff at Food Science and Engineering, in cooperation with the Wheat Lab, have sacrificially supported my passion and curiosity. The Trademark office and the WSU Creamery/Distribution Center considered my proposal to put a Unifine Mill on campus to mill "Cougar Golden" flour to complement the "Cougar Gold" cheese and "Ferdinand's" ice cream. When it was concluded placing a mill on campus was to daunting, "Cougar Golden" was withdrawn, but with broad support from the academic community, I was given the royalty producing license for "Cougar Pride". Soon, with agreement with my Ritzville partners, this royalty producing flour will be widely distributed in addition to the pancake/waffle mix that's distributed in Pullman and on line through the Distribution Center.
This nine year journey has taken twists and turns and, frankly, it's had a mind of it's own. I'm not going to journal that here other than to share three very significant recent developments with you that indicates to me that this milestone in the world's flour milling industry is about to....finally....get some traction. Take a minute to read this and consider not just monitoring the progress, but supporting it however you're inclined (starting with forwarding this along to whomever your inclined to send it to).
1) Azure Standard Unifine Mill. Albert Stelzer is the senior family member of this holistic food cooperative delivering to 29 western states. if it weren't for him, the Unifine story would have fizzled out with the closures of the "Unifine" and "Flour Brands" mills. To abbreviate the story, when I visited them nine years ago, they had a very "unique" Unifine mill operation. In the last year they've spent upwards of $250,000 remodeling their mill, completely refabricated the operation of the mill (supplemented by WSU Design Clinic and private sector engineering input). To supplement their own, outstanding "home grown" engineering talent, they've retained Rob Wymore who, in addition to being just a fabulous personality, has over thirty years in the food industry, specializing in food safety and fabrication. This "mono-mill" operation is now state-of-the-art and truly a (mostly) stainless steel showcase. He's pursuing a HACCP certification that will assure the quality of their output and give them the ability to distribute organic Unifine milled flour to any entity. I'm working with Azure management to set up two community open houses in January. Stay tuned.
2) Cascade Milling, Royal City WA. I just love Justin Brown. From an email/phone call exchange in September of 2014, we're now in the final fabrication of the first modular (five mill) Unifine flour milling operation. It should be up and running by 1/1/2016 and is scheduled to produce over ten million pounds of organic whole grain flour in 2016. The Brown family has contracts for far more beyond that. As there in the middle of fabricating a system that's never been "modularized" prior to this time, we're leaving them alone until it's up and running..and that should happen in the next month. It's an eclectic system, with lots of moving parts and it will take some time to get it dialed in. However, our fabricator has thirty years experience in the industry and he's certain it will operate smoothly once we get all the elements dialed in. Can't wait!!!!
3) Ritzville WA Unifine Mill. We hit a bit of a wall in early 2013 and it became obvious that to take this system to the next level, some serious "chips" would need to be moved out onto the table. I happily took a chunk of my inheritance and retained a highly respected fabricator in Wisconsin to fabricate a state-of-the-art Unifine milling system. Using some refurbished elements they held down the cost, but $100,000 later it was ready to roll. In the spring of 2013, I retained two WSU Engineering graduates and for two months, attempted to cram that system into the existing Azure Mill. We failed to accomplish that, the engineers were released in July of 2013 and I had a $100,000 flour milling system back on the ground in Wisconsin and no place to put it. I negotiated with entities throughout the state of WA attempting to find an entity to take this system in, however....for a variety of reasons I got lots of patronizing conversation, but no traction. In December of 2013 though, Azure called me and I was informed that they had opted to do a major upgrade to their system and were open to operating my milling system for a year. It was shipped to them in January and operational by the end of March 2014. From then to May of 2015, it performed flawlessly, producing over a million pounds of whole grain organic whole grain flour and about ten to twenty thousand pounds of refined, reduced bran/particle size "Tawny White" that was successfully bench tested by a variety of professional artisan bakers that gave it rave reviews. However, Azure requires a "cyclone" instead of a "fliter receiver" as the latter does not lend itself to being used by a variety of grains and legumes, whereas the former, if "food grade" can be effectively "flushed" between applications and the output not compromised by the fact the system had been used to mill other products. For that reason and the fact that they could creatively fabricate their own system less expensively than I did through a vendor, I removed my system and again resumed the quest to place it elsewhere. However, this time, I know it "works" and I also knew what I wanted it to mill....non-organic grain, producing conventional whole grain and the new "Tawny White" reduced bran "refined" flour. Weary, but understanding, of the hand wringing pessimism that had dogged me throughout 2013 (and frankly still continues today), I headed for Ritzville with an idea in mind...to "take the town by storm". Knowing that various groups were attempting to revitalize this once vibrant farming municipality, strategically located on major north/south and east/west interstate highways...along with only being about an hour out of Spokane, I drove straight to the newspaper and designed a full page advertisement that was published in today's paper along with an article and a letter to the editor explaining what I'm up to http://ritzvillejournal.com/. It will cost you a one year subscription of $26 to get access to the paper, but I assure you there are going to be a lot of follow up articles as the year progresses ...so consider making the subscription. We all know that small newspapers struggle these days...so that should make you feel good also.
The "Ritzville/Adams County" model. With this proposal launched, I intend to head to Colorado and approach Logan or Sedgwick County's with the "Ritzville/Adams County" model. What I'm proposing for the Ritzville Unifine Mill is for county wide, "literally local" ownership. Initial "buy in" is proposed to be $1,000 per share, minimum twenty share holders, 50% of which must be rural. The latter percentage is negotiable, depending on how substantial the "non-rural" population is in a county. My objective is to have a significant, rural farmer ownership of the mill. If I'm able to pull this off, it will literally "re-localize" flour milling. With this approach, I'm just taking this a step further and placing ownership in the hands of a broad base of local farmers. With prices ebbing, yields off due to the drought and government subsidies under budgetary pressure, this has a great feel to it. "Re-localization" is not just my goal, although it's always been the underlying reality of the simplicity of this holistic milling system. I'm looking to "revitalize" the rural farming economy. Having broad participation is consistent with many of the farming cooperatives that are already in place. This reality is why it's adoption has never been warmly received by the centralized, industrial flour milling industry. In addition, in Ritzville, I've proposed setting the equity value of the milling system itself at 20% of the enterprise and I propose to donate that to an Educational Foundation for the graduates of the four area high schools that graduate Adams County residents. While I don't propose to be this generous in the future, I felt this "ether" was appropriate to, in addition to the economic realities, assure a warm reception in Adam's county. Based on what's happened so far..... that's worked... :).
In closing, you can go to unifinemill.com and, among other things, read my three blogs. I'm going to post this one as my fourth. I know you'll find the perspective of my blogs amusing (Wright Brothers??? Really!!!???). What's even more amusing is I'm serious.... !!!! Frankly, I was advised to really lay my beliefs "out there" and stop pussy footing around. I'll only say that the potential of this system is not being universally warmly received. It's time to create more general, world wide, awareness of the inevitability of the Unifine flour mill eventually dominating the world's flour milling industry. As you become more aware of the obvious merits of the system and the flour product it produces, consider supporting the journey in whatever way you're inclined....including forwarding this along.... :).
Cheers and Happy Thanksgiving 2015!
Steve